WordPress powers over 35% of the web. One out of three websites on the web is made on WordPress. But, just making a website on WordPress won't help. To drive more traffic to your website, WordPress SEO is very necessary.
This is a pretty long guide (because SEO is the most extensive topic), so tighten yourself as I take you in the deepest aspects to rank your site number 1.
Note – By WordPress we mean WordPress.org and not WordPress.com….These both are very different. Whenever we use the word 'WordPress' it means WordPress.org. Whenever we refer to WordPress.com, we mention it seperately. This applies to our whole site.
What is SEO?
This para is dedicated to those who don't know what SEO is –
SEO is an acronym for the word "Search Engine Optimization". In the basic sense it means, optimizing a site for search engines to get more traffic organically.
Organic traffic means traffic which comes to your website from search results. All major companies use SEO to get more traffic to their website.
It is very important for each type of website from small to large to carry out search engine optimization to top the search results.
Well, that was the basic and the easiest definition you would find. SEO is further divided into two categories, white hat SEO and black hat SEO but don't worry, we won't be talking about that today. It would get too much.
Is WordPress good for SEO?
Well, its kind of a yes-no competition now, let's explore why is it so?
YES- WordPress is considered good for SEO because it follows all SEO rules and standards and above all, it has amazing SEO plugins which give your site a heavy boost. We shall talk about this in this article as we move forward.
No- Well, it is a no because just starting a site or starting a blog on WordPress won't help and you will obviously have to put in hard work in SEO to see the results.
Doing the best at this moment puts you in the best place for the next moment.

Oprah Winfrey
Well, the above quote is true. Without doing hard work and focusing on SEO, you won't get the optimal results.
Changing Indexing Settings in WordPress
Sometimes, WordPress can stop your site getting indexed by search engines. This can affect WordPress site's SEO greatly.
Therefore, go to Settings>>Reading, and uncheck the box which says 'Discourage search engines from indexing the site'. Now your site shall go live…….. but wait, if you don't have any design on your site, what will visitors see???
Well, this is going to be our next topic. Choosing the right theme for your site.
How to choose an WordPress Site SEO-friendly theme
A theme plays a very important role. In fact a theme is the body of your site. A website without a theme is just like a person without a body. There are many free and premium WordPress themes available. A good theme has the following features –
Lightweight
It is responsive. (It means that it looks good on laptops and mobile phones)
Fully SEO optimized
These features are necessary as a lot about your site depends upon your theme. Therefore, the four themes recommended by me are –
Neve
Astra
Generate Press
Ocean WP
Check out this article for good WordPress free themes.
Many of the free themes boast about being SEO-Optimized and Responsive but sometimes the reality can be very different. Therefore, choose themes with great care and after great research as it is very tough to switch themes after posting some content.
After choosing an SEO optimized theme check it on different devices or take this test to check if your website is mobile friendly.
WWW vs Non-WWW URL
Now that we have the body (Theme) of the website, lets choose a good house for it! HAHAHA!! Just Joking!
Now it is time to choose the correct URL for your site, which shall also be the house of your site. There are two types of URL's –
https://www.example.com
https://example.com
The difference between these two URL's is of the 'www'. Don't listen to what other guides say about www and non-www URL. You must just know that for a small site either URL shall be fine.
There is actually no difference between them.
Coming to the practical, let's implement a URL for our site. Go to Settings>>General and there you shall see the URL settings.
Here you can define the URL of your site. Here at Xplorers of Fun, we have set our URL as shown above. Read the pro tip below –
Pro Tip – If your site is live, you can check which version of your site is preferred by Google with the given operator.
Search for –
site:www.yourdomain.com
Check the number of results shown by Google.
Next type-
site: yourdomain.com -inurl:www
Now, check which of the following searches shows more results of your site. If the first search shows more results, it means that you must have a www in your URL.
If the second shows more results, then proceed without a www in your URL.
Permalink Structure for WordPress SEO
Permalinks are very important for SEO.
Which URL would you like for a post on WordPress SEO-
example.com/wordpress-seo OR example.com/pli222?
Your answer would obviously be the first one…..
On your site, by default, WordPress shall display a URL like the second option in the poll. So how do you change that because URL's play a major role in SEO.
So, to change that setting-
Go to Settings>>Permalinks and change the URL structure to custom. There write the following –
After writing the links as shown above, hit save.
Note- Do not change url structure again as it shall result in heavy SEO loss.
Best SEO plugin for WordPress
Plugins are the life of WordPress and you can find plugins for your site related to your need. The first plugin you must download after making your site is an SEO Plugin.
There are many SEO plugins out there, but the top 3 are Yoast SEO, All in one SEO pack and Rank Math.
Here at Xplorers of Fun, we use 'Yoast SEO' therefore, we shall use it for the rest of the tutorial. But is you are looking for setting up All in one SEO or Rank math refer to the link with the name.
Setting up Yoast SEO in WordPress
Install the plugin from Plugins>>Add New. Then go to a link in your admin bar made by Yoast SEO.
After you click on the link open the configuration wizard. Answer the questions asked by the wizard. Need help setting up Yoast SEO? Click Here.
If you have set up the plugin correctly, you 'could' have given your site SEO a big boost but why am I saying 'could'? Your doubts shall get cleared in the next section –
What are sitemaps? Why are sitemaps important for SEO?
Sitemaps are documents which inform Google about your site and your site URL and structure.
If you are unable to understand, then let me tell you in an easy way. Just think as if you are a postman. Without knowing the address of delivery, would you be able to deliver a package? Obviously no. In the same way, sitemaps tell Google about the different pages of your site so that they can show up in search results.
There are two plugins which can help in sitemap generation although we shall talk about them later. First, we have to register our site on Google with the help of Google's tool, Google Search Console.
Registering your site with Google Search Console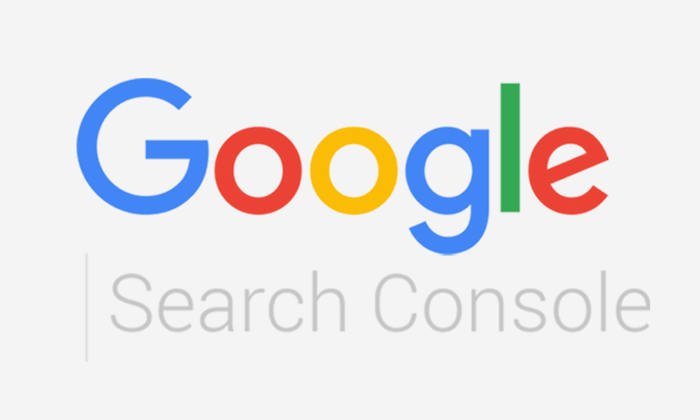 Google Search Console is a free tool by Google which shall help you measure your website performance, coverage, keywords and lot more.
If you don't have your site registered on GSC, then it would be extremely tough for you to succeed. For registering on GSC, go to search console and type in your url and domain.
After entering the URL and Domain, you shall be asked for verification. GSC shall give you an html tag which you have to copy and paste in Yoast SEO. For more details refer here.
After 10 to 15 minutes, your site shall get verified and you shall come on your dashboard.
How to submit sitemaps to Google
Submitting a sitemap to google is easy. First, you need to generate sitemaps for your site. You can do it with two ways. You can either use Yoast SEO Plugin to generate sitemaps or use the Google XML Sitemaps plugin to generate sitemaps.
I would recommend Google XML Sitemaps as I use it and it is a good and effective plugin. We shall be using Google XML Sitemaps in this tutorial. First things first, write your first blog post and publish it. Next head over to Setting>>XML Sitemaps.
Here you can see your sitemap URL as shown above. Next head over to Google Search Console Dashboard. In the left sidebar you shall find a link called Sitemaps. Click on it.
Now, you shall come across something like this –
Here enter your sitemap URL and you are done. Your sitemap is successfully submitted and now Google shall discover all your URL's.
How to optimize your blog posts for SEO
Optimizing your blog posts for SEO is very necessary but how to do it? This is what we shall be covering in this part. Remember the Yoast SEO plugin we had downloaded earlier?
That plugin is what we shall use to optimize our blog posts for SEO. When you create a post, Yoast SEO shall add a box of its own under your post while writing and it shall give you suggestions to increase your blog post SEO. It looks like this –
Here you can edit your meta description. There is also an SEO and Readability box above. Try to score a green in both of the categories. It shall also ask for the focus key-phrase.
You can find a good keyword for your blog posts with tools like SEMRush and UberSuggest although there are many others too. This leads us to our next topic…. which is keyword research.
How to do keyword research for your posts to optimize them for SEO
Keyword research can be said as the most important aspect of SEO.
Many beginners just guess about what people are searching. These guesses can be extremely inaccurate. But why do this guesswork when there are proper tolls dedicated for keyword research.
I recommend UbderSuggest and SEMRush as they provide in depth analysis of each keyword. You must target keywords with a good search volume and low difficulty to rank higher.
For more extensive details, read this article.
How to increase website speed
Website speed is one of the most important ranking factors in Google. PageSpeed is now considered as a big ranking factor by Google. You can see our PageSpeed reports by Google –
We have a speed of 76 on mobile phones and 96 on desktops!! That's amazing!!!! But how exactly do you achieve such wonderful results? This is what we shall cover today.
Note- PageSpeed can keep on changing every second.
Coming back, such results require weeks of hard-work. I worked continuously on this for a week and after that I was able to achieve these results. First I shall list all the things I used and then, we shall dive deeper into each method.
The tips are as follows –
Use a CDN (Content Delivery Network)
Leverage Caching
Minify CSS and JavaScript
Using a CDN (Content Delivery Network)
A content delivery network is a group of networking servers present worldwide which help in faster delivery of your website content.
There are many CDN's, but i would recommend Cloudflare. It offers a free plan which shall be enough for most blogs and websites. After using Cloudflare, I saw a 2x increase in Page Speed!!!
First, my scores ranged from 20-50 on both mobile phones and desktops but after using CloudFlare, my scores went up to 40 on mobile phones and 70 on desktops.
Pretty Cool, Right?
Need help setting up CloudFlare? Click Here.
Leveraging Caching
Caching is one of the most important aspects of page speed. Caching can be defined as –
A component that stores data so that future requests for that data can be served faster.
Speaking in the easy way, caching is the process in which a browser stores your site data and then if a visitor comes to your site, it loads quickly for him.
You can leverage caching with WordPress plugins like –
Autoptimize
WP Super Cache
WP Fastest Cache
Hummingbird
It is recommended to have only one or two caching plugins on your site. Otherwise, they shall break your site down. I recommend using WP Super Cache or Hummingbird. After implementing these two techniques, you shall see a boost in page speed.
For extensive guides on setting each of these –
Minify CSS and JavaScript
CSS and JavaScript are the main components of a website. Often, they can make your website slow because of large file sizes and unnecessary codes. This is where minification comes in.
There are many handy tools which help in minification of these scripts like-
Autoptimize, Hummingbird and the other two caching plugins. These plugins act as all in one solutions for website speed and performance.
Note- Do not pile up plugins on your site. Only keep the necessary ones and remove others as they increase load on your site.
Image Optimization for WordPress SEO
Images make your site beautiful and engage your readers. But what if these images impact your SEO? In the category of Speed, Images play a major role in degrading it. They increase load times if not used correctly.
To use images without degrading speed, use the following tips-
Lazy Load Images
Serve them in next gen formats
Lazy Loading
Lazy Loading is the process in which an image loads only when a user faces it. Enabling lazy load increase SEO and reduces load time. This is a practice followed on mostly all blogs.
My favourite plugin is 'Smush' which enables lazy load and can process images in bulk. It reduces the image file size and increase page speed. Another alternative is Lazy Load by WP Rocket.
Next Gen Image Formats
Serving images in next gen formats is necessary. You must serve images in WEBP format instead of JPG or PNG. WEBP images have much smaller size and load quickly.
Bonus – ALT Text and Title!!
Google Bots identify images by Alt Text. Alt Text can also help increase your traffic. How? The answer is below –
When you search for an image on Google Images, the image is displayed on the basis of their alt text. If an image has the alt text as "SEO Factors" and then if a person conducts an image search on SEO factors, he might come across your image and if he clicks on the link below it, he might come to your site. This way it can increase your traffic.
Also, optimizing your image title with your keyword can boost a bit of rankings. If you are writing on SEO, instead of saving images as "203938398_.jpg" save them as "SEO-tips.jpg".
Database Cleaning
Cleaning of your database is also very important for speed. Database cleaning shall increase load times by deleting any unwanted file from your server.
There are plugins to carry out this too, and I Recommend –
Security of your site
Security of your site is very necessary. You must use an HTTPS instead of HTTP and conduct daily malware scanning.
Taking a practical example – Would you read a post on a site with the words "Not Secure" in the top?
Would you?
I know your answer would be a big fat "NO". You shall obviously read on a site with a "Lock" or "Secure Connection" at the top. To secure your site, you must use an SSL Certificate. Most hosting providers would provide a FREE SSL CERTIFICATE with their hosting……..
Other ways to secure your site are – Installing plugins like Sucuri or WordFence. These two plugins conduct malware scans on your site and keep it secure from login attacks.
Installing one of these plugins is very necessary. Also, they shall send you an email alert whenever something unidentified happens.
Taking Backups
Taking backups of your site is very necessary. If something unfortunate happens one day, then you can easily upload a backup of your site and have it live again.
Plugins like UpdraftPlus secure your site with daily to monthly backups. You can choose your backup location such as Google Drive, Updraft Vault, OneDrive etc…….
Conclusion
Concluding the article, we now know how to secure your site by various methods, stopping brute force login attacks, increasing pagespeed score to 100, optimizing blog posts for SEO so that they rank higher, the best SEO plugin which shall give you deep insights into your site's SEO, Registration on Google, Keyword Research, choosing the correct URL and links for your site and a lot more………
I hope this guide helped you and I also hope that you shall share it to increase everyone's knowledge on this topic because –
"Sharing is Caring"
Now , before finishing, I would like to ask you two questions –
Did you like this guide and did it answer all your questions?
How many of you practiced these practices and did you see any boost or not
Let me know in the comments below, so that I shall make this post even better!!